The Palomar Gem and Mineral Club 
January Meeting
The Oceanview Mine of San Diego County
Jeff Swanger, CEO Oceanview Mines, LLC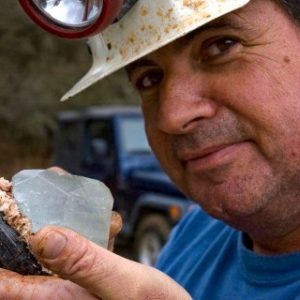 Jeff is CEO of Oceanview Mines, LLC and owner of the Oceanview, Pala Chief and Elizabeth R mines on Chief Mountain. Jeff has had an interest in pegmatites and mining since he was a boy growing up in nearby Escondido, CA. That interest developed into a passion, and Jeff has been mining in his spare time since he was in his teens. Now he's living his dream of discovering the next great gem pocket in the Pala Mining District.
His 60-acre property is surrounded by the Pala Indian Reservation, but the mining claims predate 1903 when the tribe was forced onto the land, so the mineral rights were
grandfathered in.  In the past 15 years, Swanger and crew of professional miners have dug about two miles of zigzagging tunnels beneath his land, some as deep as 1,000 feet, following veins of pegmatite in which all sorts of riches can be found, like tourmalines, kunzites, morganites!

So grab your friends and come join us for an exciting talk and some great refreshments!
See ya there!
Wednesday, January 17, 2018 | 7:00 pm |
Dittus Hall | Redwood Terrace | 710 West 13th Avenue | Escondido